The members of our academic support staff have been carefully selected for their investment in student-athletes, their enthusiasm about education and their skill in establishing effective relationships among students, coaches, and faculty.
Every day, our team carries out Temple's mission to provide superior academic, personal and professional guidance to all Temple student-athletes.
It is the impeccable quality and unparalleled caliber of our staff that sets us apart from other academic advisory programs and makes us not only the largest academic support department in the American Athletic Conference but-in our humble opinion-also the best.
Most of our staff members have been student-athletes themselves, and they have worked or played-or sometimes both-at the following institutions:
• Temple University
• Penn State University
• Southern Methodist University
• University of Central Florida
• University of South Florida
• Northwestern University
• University of Minnesota-Twin Cities
• North Carolina State University
• Rutgers University
• Syracuse University
• Arizona State University
• Florida Atlantic University
• University of Tennessee
• Johns Hopkins University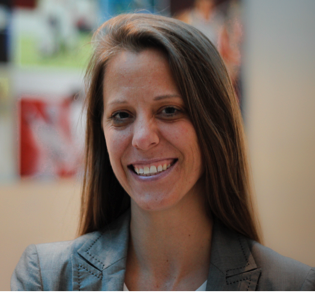 Tara Evans
Director
Men's Basketball, Field Hockey, Women's Basketball
215-204-2514
tara.evans@temple.edu
Tara Evans joined the Nancy & Donald Resnikc Academic Support Center for Student-Athletes as a Senior Advisor in August 2014.  Prior to her arrival in the Resnick Center, Tara served as the Counselor Coordinator at Temple's Russell Conwell Learning Center.
Evans was a student-athlete at Syracuse University where she earned her bachelor's degree in Sociology, while competing on Syracuse's Swimming & Diving Team.  Following her time in upstate New York, Tara earned her master's from Springfield College in Counseling and Psychological Services with a specialization in Athletic Counseling.
Joining the Resnick Center staff marks Tara's return to working with student-athletes after having worked in similar capacities at Villanova University and Florida Atlantic University.  During her career as an athletics advisor Tara has worked with numerous different teams and coordinated various support serivces, culminated by her being named the Associate Director at FAU while working with the men's and women's basketball and football programs.
Tara has two daughters named Morgan and Taylor.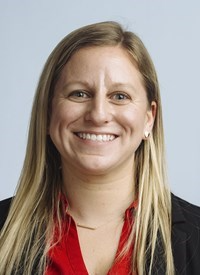 Jennifer Locey
Assistant Director
Football
215-204-9002
jennifer.locey@temple.edu
Jennifer Locey joined the staff in the Nancy and Donald Resnick Academic Support Center for Student-Athletes as an Assistant Director / Football Support Services in September, 2021. Locey oversees the football academic support services. Locey earned both her bachelor's and master's degrees from Miami (Fla.) in Sports Administration. After graduation from Miami, Locey went on to serve as an assistant academic advisor at the UCF until 2016. After her time at UCF, Locey went on to Mississippi as a learning specialist and served in that role until 2017. In April 2017, Locey joined the staff at Syracuse working primarily with the women's soccer and football programs until her arrival at Temple in 2021.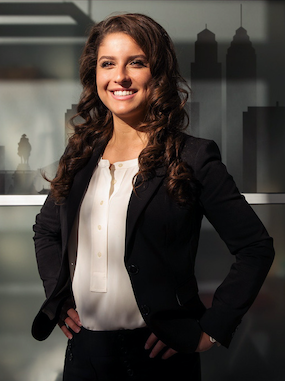 Alyssa Drachslin
Coordinator for Leadership and Professional Development
215-204-6043
Alyssa.Drachslin@temple.edu
Alyssa returned to Temple to join the Rensick Center in February 2018. As a former Owl, Alyssa competed on Temple Women's Volleyball Team from 2012-2016. While at Temple she earned her bachelor's degree in Political Science and a master's in Globalization and Development Communication. After graduating, to combine her passion for sports and international development, Alyssa worked for Student-Athletes Abroad. During her time at Student-Athletes Abroad, she focused on creating international internship and study abroad opportunities for student-athletes primarily in Costa Rica, South Africa, and Spain. 
From Riverside, California, Alyssa will be focused on leadership and career development for all student-athletes.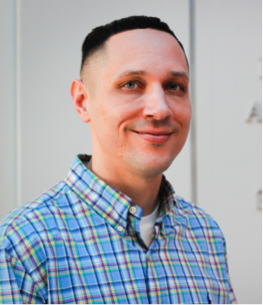 Nick Plack
Senior Academic Advisor
Women's Indoor/Outdoor Track, Men and Women's Cross Country, Men's Golf, Men and Women's Tennis and Volleyball
215-204-7413
nplack@temple.edu
Nick began his career as a Nittany Lion, receiving his bachelor's degree in human development and family studies from Penn State. While matriculating, he also earned Academic Big-Ten honors as a high jumper and triple jumper. Upon graduation, Nick took on a graduate assistant-ship at Morgan Academic Support Center for Student-Athletes, where he earned a M.Ed. in higher education and administration.
Before arriving at Temple, Nick worked at Southern Methodist University, overseeing the football, women's basketball and volleyball teams.
In his free time, Nick loves spending time with his daughter, Jasmine, running, playing basketball, riding his road bike, and reading novels.
"My most rewarding experience working at the Resnick Center is being able to develop relationships with the student-athletes and watch their progression as a freshman all the way to graduation. I also enjoy trying to support each athlete in their academic and personal goals and finding paths to become successful in their career after Temple."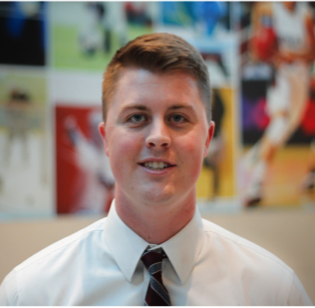 Reid Vanderlinden
Academic Advisor
Women's Soccer, Men's Crew, Women's Rowing
215-204-9346
reid.vanderlinden@temple.edu
Reid Vanderlinden joined the Resnick Center staff in the summer of 2015 after serving for two years as an academic support graduate assistant with the Penn State University football program, earning his M.Ed in Higher Education Administration.  A State College, Pennsylvania native, Reid is a 2013 graduate of Johns Hopkins University, where he earned a bachelor's degree in Political Science while playing defensive back for the football team.  Currently, Reid works with football team's offensive upperclassmen.
"My greatest motivation at Temple is to continue to build on the pattern of academic excellence that our students and staff work so hard to achieve.  Watching our student-athletes grow as individuals and leave with degrees and high hopes is the rewarding experience that I work towards every day."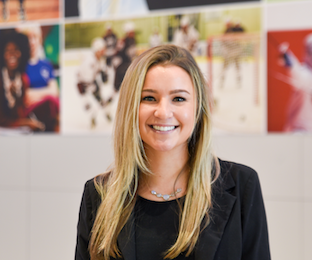 Tori Perri
Academic Advisor
Men's Soccer, Women's Lacrosse, Women's Rowing
215-204-4966
victoria.perri@temple.edu

Tori Perri joined the Resnick Center in the fall of 2017 from Penn State University where she served as an Athletic Academic Counselor in the Morgan Center. Tori earned a bachelor's degree in Public Relations and master's in Higher Education while competing on the Cross Country and Track and Field teams as a Nittany Lion. After graduating, Tori continued with Penn State in their academic support department before transitioning to her hometown of Philadelphia, PA to join Temple's Resnick Center staff. Tori currently works with the Women's Lacrosse, Women's Rowing and Men's Soccer teams.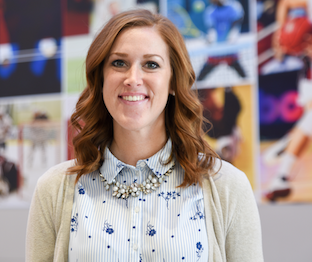 Kelsey Simpson
Academic Advisor 
Men's Basketball, Women's Gymnastics, Women's Fencing
215-204-8582
Kelsey.Simpson@temple.edu
Kelsey Simpson joined the Resnick Center Team as an associate academic advisor in June 2018. Kelsey, a native of Kentucky, earned her bachelor's degree in Marketing and Sports Business at Northern Kentucky University while competing on the women's basketball team for four years as a Norse. She then went on to receive her M.S. in Sport Business from Temple University. Prior to joining the Resnick Center full-time, Kelsey served as an academic mentor for two semesters and most recently completed a semester-long internship with the Resnick Center during Spring 2018.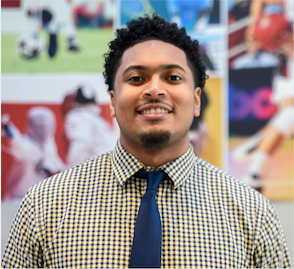 Shahbaz Ahmed
Academic Advisor
Football
215-204-9841
Shahbaz.Ahmed@temple.edu
Shahbaz Ahmed, who was a four-year letter winner for the football team at Temple, returned to his alma mater as an Academic Advisor for the Temple Athletics department.  In his role, Ahmed works with student-athletes in their pursuit of graduating and moving on in their respective fields. Ahmed played four seasons and 39 career games from 2012-2015, including 13 starts during the 2015 season.  That season the offensive line was named to the Joe Moore Award Honor Roll as one of the top offensive lines in the country. He was also named the Brooks-Irvine College Football Player of the Year. Ahmed, who grew up in Lindenwold, N.J., was a mental health technician in Ambler, Pa., for two years before coming to Temple. Immediately after graduation from Temple, Ahmed took his talents to the NFL. He spent the summer with the Falcons before being waived and signed to the Pittsburgh Steelers. In his time at Temple, Ahmed served as an academic mentor in the Resnick Center for a school year. He also interned for the United States Department of Housing and Urban Development. Ahmed earned his degree in political science.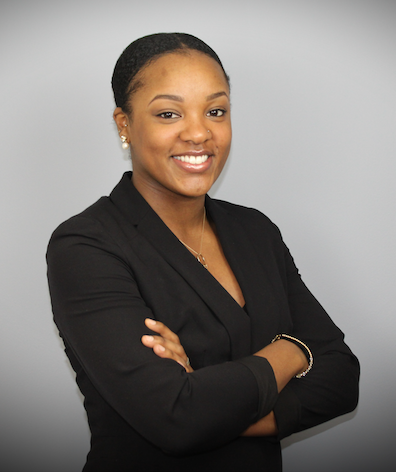 Sydnee Jacques
Senior Learning Specialist
LEAD Program

s.jacques@temple.edu

Sydnee has been at Temple University for over six years, and she recently joined the Resnick Center team in September 2019. As a former Owl, Sydnee was a member of the Women's Track & Field team from 2013-2017. Within that time, she competed and medaled in several American Athletic Conference Championship meets. While at Temple, she earned her bachelor's degree in Psychology and master's degree in Counseling Psychology. Sydnee served as an intern and teaching assistant her senior year of undergrad and then went on to serve as a graduate assistant in the Resnick Center before being promoted as a full-time Learning Specialist.  Coming from a small Philadelphia suburb, Sydnee has grown to love the Temple-town area and looks forward to many more years serving her fellow student-athlete Owls.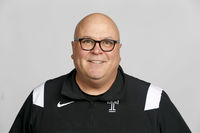 Mike Nicholson
Learning Specialist
LEAD Program

tur32483@temple.edu
Mike Nicholson joined the Nancy and Donald Resnick Academic Support Center for Student-Athletes as a Learning Specialist in 2022. He comes to us after spending 20 plus years working in public education. Mike' started his career as a high school teacher where he spent over a decade teaching all levels of English and also taught TV/Film Production. Gaining experience in educational leadership, Mike served in multiple administrative roles including Assistant Principal, Principal and Supervisor of Curriculum and Instruction for the Humanities. He is a life-long Delaware Valley resident who is thrilled to be serving the student athletes of Temple University. Mike is a proud resident of Philadelphia where he currently lives with his wife Courtney and his daughter Lucy.
Peter Evangelisti
Graduate Extern
Career Development and Learning Support
Evangelisti@temple.edu
Peter Evangelisti joined the Resnick Center in January 2022 as an Intern while he completed his bachelor's degree in Sport and Recreation Management from Temple. In August of 2022 he began working in the Resnick Center as a Graduate Extern while he works towards his master's degree in Higher Education. The South Jersey native has also interned in the School District of Philadelphia's Division of Athletics.